Diana Raphael
I was born at Hampton Ferry Evesham and still live there. I am married with three grown up children and now have two wonderful grandchildren. I am very much involved with Evesham having been on the Town Council for 34 years, having been made Mayor twice and Mayoress to my son Robert twice.
Being in business with my family running a caravan site and fisheries along with a restaurant I have met many tourists and am pleased that I have an opportunity to show them all that the Town of Evesham and its Vale has to offer. I look forward to making new friends and trust that if you come for just the day out or a weeks holiday you will enjoy your visit to the Vale of Evesham.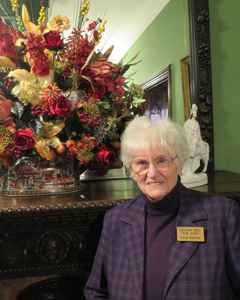 ---
Helen Piper
I was born Trowbridge, Wiltshire and am proud of being a "Moonraker"!
I have lived in Evesham since 1991 and became a Tour Guide the same year.
Being a fluent French speaker I can do guided tours of the Almonry Museum and the town guided walk in French.
My interests are reading, general history and local history, France and all things French especially food and wine!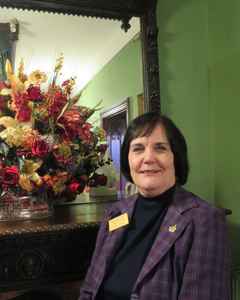 ---
John Wilson
John Wilson: Local Historian, author of  Bengeworth, The Missing Map,  The 18th century act for Inclosing  Open land within the Parish of Bengeworth  Evesham.
John has a deep knowledge of the Vale of Evesham. Since retirement, John has been a Evesham Tour Guide both on foot and escorting Bus tours around our area.
In August, John  takes a bespoke tour of the Battle of Evesham site 1265 AD and every one enjoys his Medieval Breakfast. As for the future, John looks forward to meeting you, and talking about your experience of the Vale of Evesham.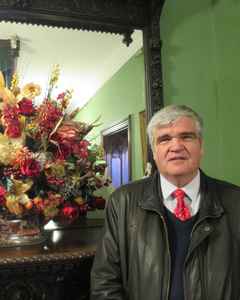 ---
Shirley Agg
Over the last thirty years my profession has been in Purchasing in the private sector, mainly the Manufacturing Industry. I have also spent some years working in the Training industry in the public and private sector.
Using the skills I learnt during my career, ten years ago I became an Evesham Vale Tour Guide.  This is something totally different to anything I had ever done before.  I have thoroughly enjoyed sharing the beauty of the  Vale of Evesham on The Blossom Trail, Asparabus and Plum  Coach Tours.  We are so proud of our little corner of England and it is wonderful highlighting  and sharing our heritage and beautiful countryside with the visitors who join us every year on our coach trips.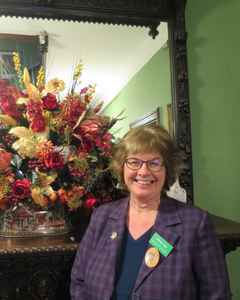 ---
Cathy
Cathy has lived in Evesham for over 30 years and has a great love of the history of the town and the Vale. There is so much to see and always something new to learn.
She been a librarian all her working life and so Cathy has the knack of information gathering and seeking out facts, putting them together and then sharing with others. Having worked with all sorts of people and spent a career enjoying helping the public Cathy likes nothing better than chatting to people about the places she loves.

As a volunteer at the Broadway Museum and Art Gallery and a member of staff working in Broadway Tower she has an extensive knowledge of the history in and around Broadway. She is a member of the steering group of the Evesham Festival of Words, and a Trustee of the John Martin Charity, which brings her into contact with other local people who are happy to share their information, knowledge and memories of the area.

A keen Vale Guide Cathy says "who could not love going around our lovely countryside, meeting interesting people and talking about such a varied and interesting area, and there's always something new to discover".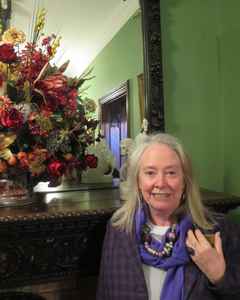 ---
Angela Taylor
I have lived in and around the Vale of Evesham all my life and have no shame in admitting that I am passionate about the area.  I hope my enthusiasm is evident in my "day job" as Tourism Officer for the District and I am proud to be associated with and work for the Evesham Vale Tour Guides.
The promotion of the Vale of Evesham Blossom Trail (now in its 34th year), the nationally and internationally renown Asparagus Festival and the increasingly popular award winning Plum Festival - together with outstanding history and heritage that the Vale of Evesham offers, it just has to be a winning combination for a memorable day out in the heart of Worcestershire.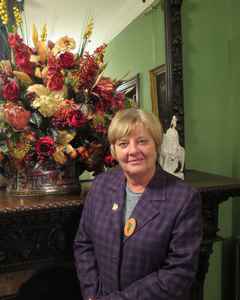 ---